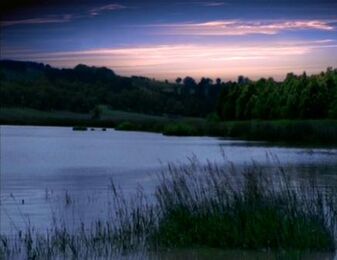 Kazda's Swamp is a wetlands area on the planet Denea. It is largely significant because it is the site of the first extraterrestrial contact with the planet. The Leviathan Moya submerged in the swamp in order to dampen the signal of an active paddac beacon.
Kazda's Swamp is seen in an episode of the first season of Farscape.
Ad blocker interference detected!
Wikia is a free-to-use site that makes money from advertising. We have a modified experience for viewers using ad blockers

Wikia is not accessible if you've made further modifications. Remove the custom ad blocker rule(s) and the page will load as expected.